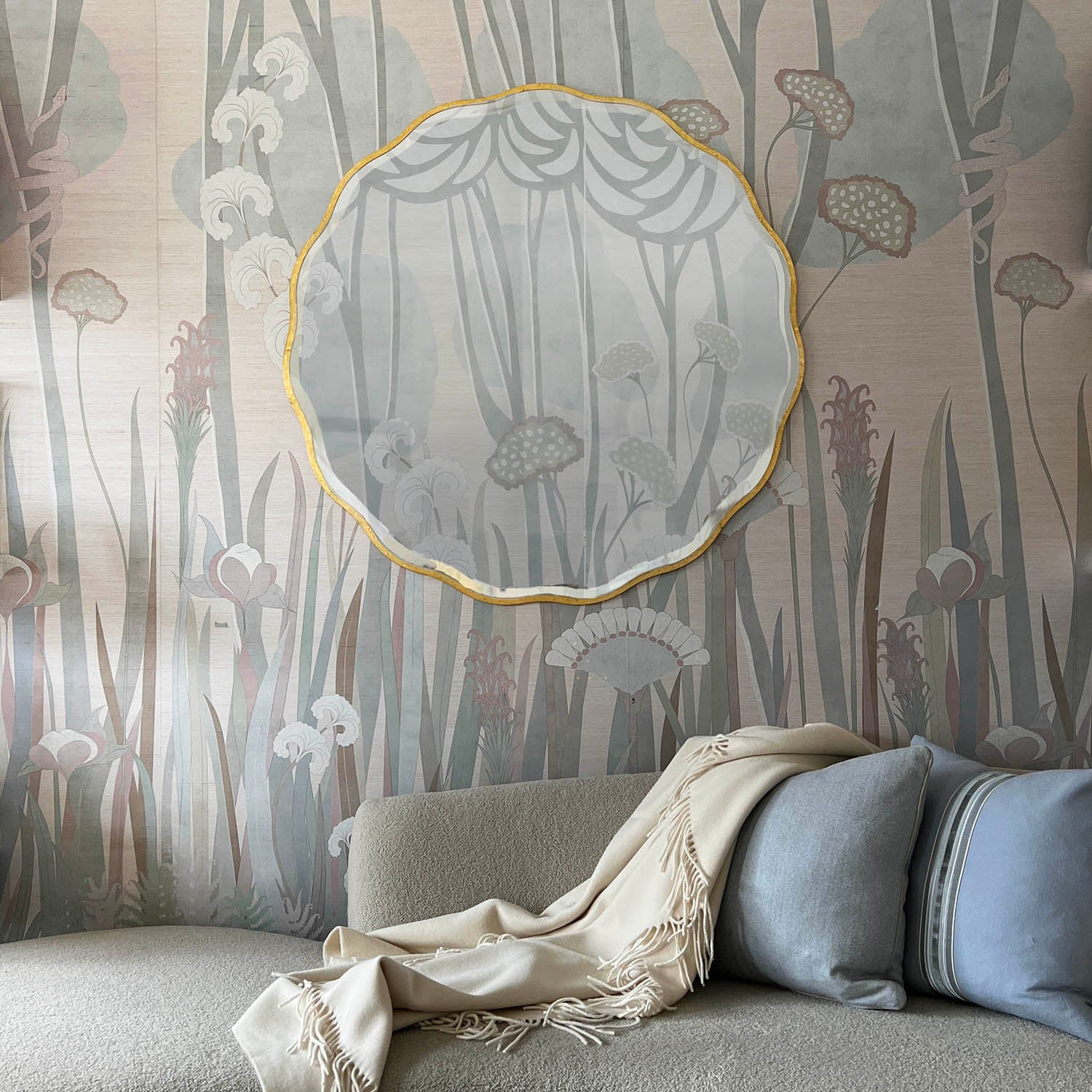 Garden of Eden
This mural captures the splendor of the Garden of Eden, showcasing Art Deco-style flowers, trees, and greenery outlined in  delicate gold. A shimmering effect is added when printed on either metallic grasscloth or paper-back slub silk. Customizable to the height of the room and available with or without snakes,. This is a 2 panel repeat, the second panel repeats back to  the first panel so the design can continue seamlessly around the room. 
MATERIAL: Grasscloth
WIDTH:  Grasscloth 34″
LENGTH: Custom printed to the height of the room.
REPEAT:  2 Panels
CFA AVAILABILITY:  Reverse CFA
FIRE RATING:  CLASS A
MAINTENANCE:  Vacuum, Wipe Lightly
BACKING: Paper
MATCH TYPE: Non reverse hang , side match
CUSTOM OPTIONS: Can be ordered without snakes. Also available on Vinyl.