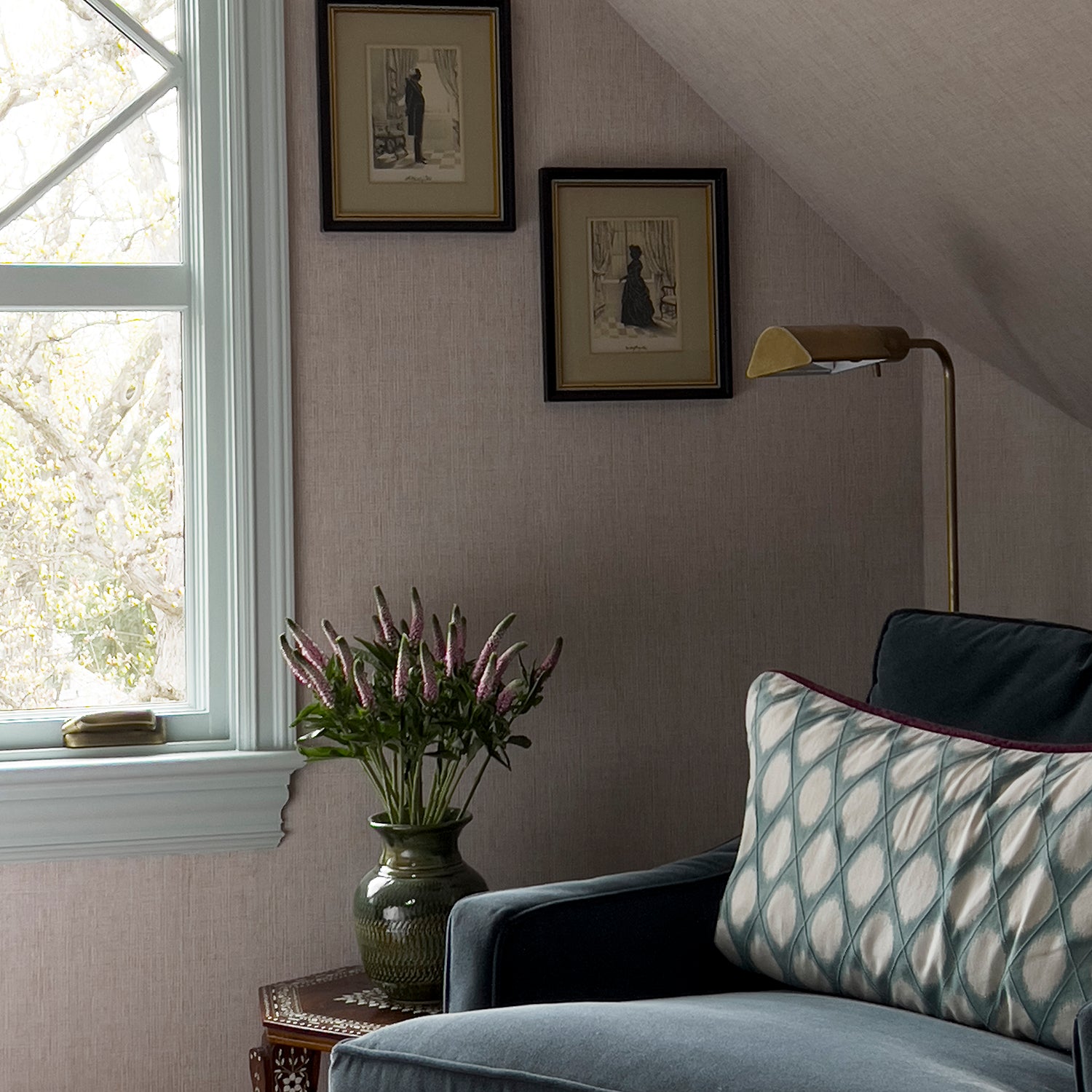 Rough Weave
Rough weave is a highly usable wallpaper texture. It is a grasscloth alternative that is absolutely seamless and yet it still retains all of the organic qualities of grasscloth. It is printed on paper that has vertical strands of string glued on to give it the same feel as a linen textile. The design comes in nine gorgeously subtle shades and is easily customiz- able.
MATERIAL: Faux Linen
WIDTH: 28″ trimmed to 25″
LENGTH: 8 yard rolls
REPEAT:  0"
CFA AVAILABILITY:  Send us your sample for color matching
MAINTENANCE:  Vacuum
BACKING: Paper
MATCH TYPE: Side match or non-match
CUSTOM OPTIONS: Vinyl with custom CFA