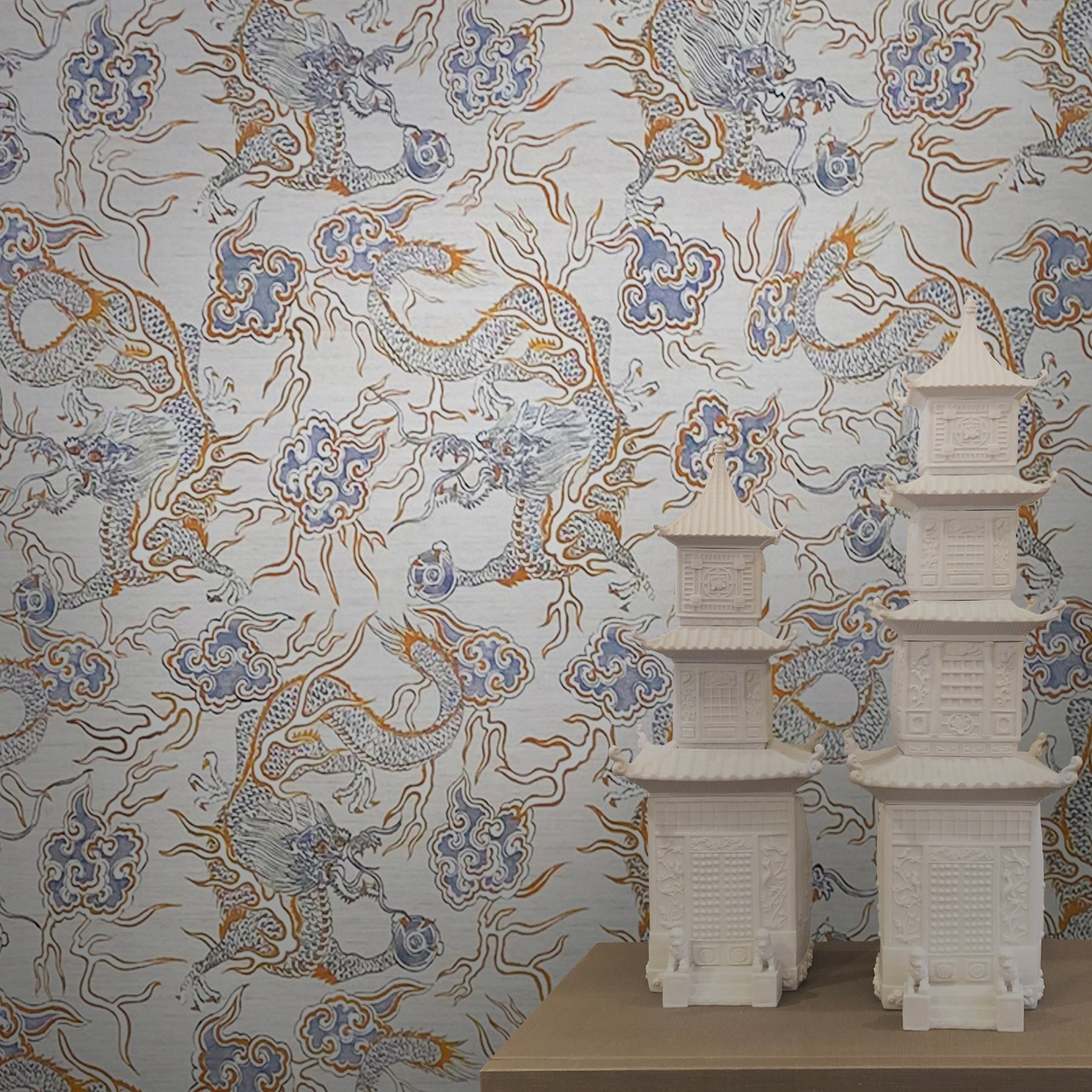 Thunderstruck
We adapted this pattern form an ancient Chinese textile fragment. It depicts dragons emerging from thunderclouds. This particular dragon is celled Yinglong, who is, in  a  Chinese mythology, the master of storms and bringer of rain. 
Usually, Yinglong gave just enough rain to nourish the earth, but he could send floods or withhold rain on a whim if people did not honor him properly. This is printed on faux silk with silk slubs that give it a luxurious quality. 
MATERIAL: Faux Silk
WIDTH:  54″ trimmed to 51″
ROLL LENGTH:  8 yards
REPEAT:  17″
CFA AVAILABILITY:  Send us your sample for color matching
MAINTENANCE:  Vacuum
BACKING: Paper
MATCH TYPE: Non reverse hang , side match
OPTIONAL MATERIALS: Also available on canvas
CUSTOM OPTIONS: Custom colors available for minimum quantity of 100 yards.